August 26th, 2022
A note from our General Manager.

July is upon us! In my first four weeks as General Manager, I have been getting to know the Wild Rose residents, team, and family. If I have not met you yet, please be sure to pop in and say hi! If you should have any questions or concerns, I am happy to sit down and chat with you, so please do not hesitate to contact me.

Throughout the month you will see we are refreshing the washroom on the main floor, and we will have a cardboard bin box placed outside so we can start to recycle. The parking lot was cleaned in June and maintenance will be painting lines for the parking stalls. The Wild Rose outbreak has been lifted. I am so appreciative of the team and their hard work! 
Nadine Ternovoy
General Manager
---
Why live at Wild Rose? The better question is, "why not?"  
We are a cozy community-orientated family-style boutique residence that will make you feel right at home. From our warm, knowledgeable, and welcoming team to delicious meals prepared by our in-house chefs, you will be delighted every day in your choice to call Wild Rose home. I am thrilled to announce that Wild Rose recently entered a partnership with GERIACTORS, an Edmonton-based Seniors' Actors' Troupe to help host workshops aimed at getting seniors involved in the performing arts. As someone who comes from a theatre background myself, I am so thrilled to be a part of such an exciting opportunity for our residents and our community. Stay tuned for more details about this program!
Interested in living at Wild Rose? Tours are available now – please call 780.293.3526 to book yours today! I can't wait to show you around. 
Louis Bloom
Community Leasing Coordinator
---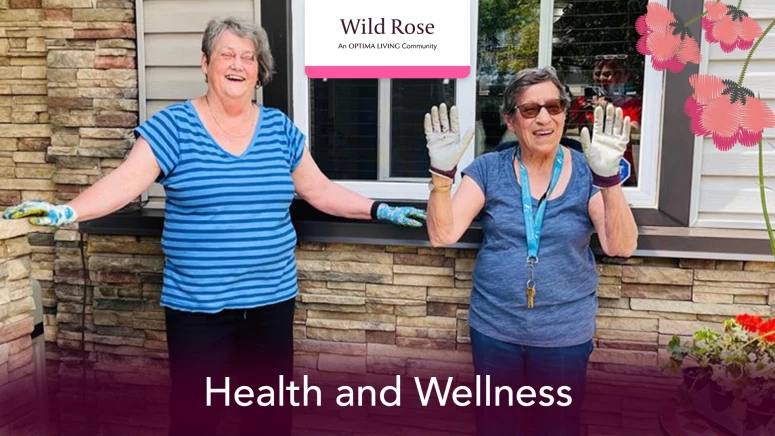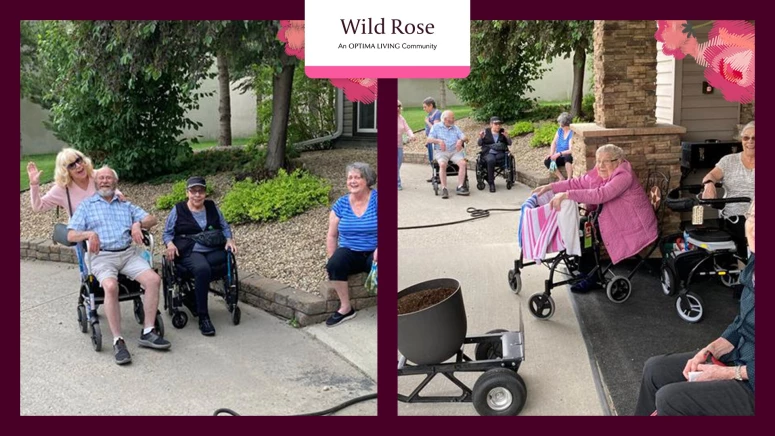 The nursing team continues to excel in the care that they provide to your loved ones. They have been exceptional during the COVID outbreak that we have been experiencing and the courage they show in continuing to support and give nurturing care to your residents is incredible. We can never thank our nurses enough for the job that they do.

We are pleased to share that Alberta Health has removed most of the COVID restrictions as of June 30th, 2022. These restriction changes will mean the removal of the screener at the front entrance. Although there is no longer a dedicated screener at the front entrance, please note that you will still be required to sign in and wear a mask when entering our residence. Thank you all for your continued support and cooperation.
---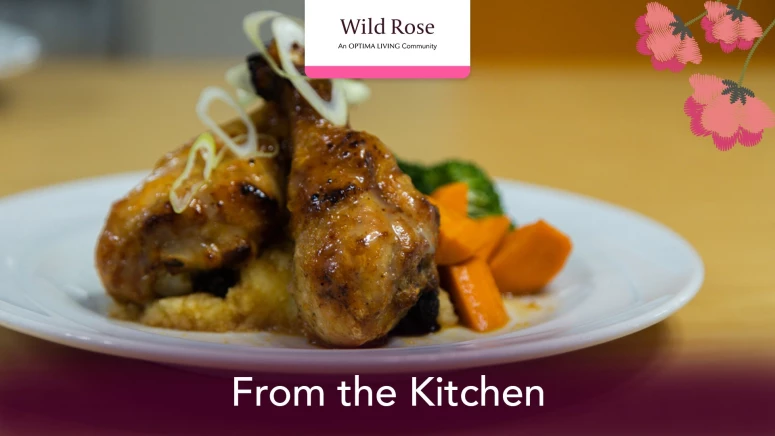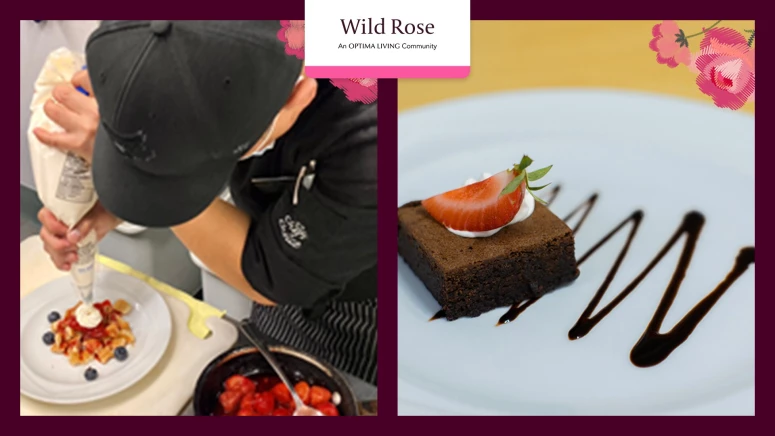 Residents will be seeing some new faces in the dining area as we welcome two new servers – Emily and Ashley! Our Food Services team is a dedicated group of individuals who work together to bring a quality dining experience to our residents. We take great pride in the services we can offer to our residents and the great food that comes from the kitchen. Chef Scott is open to suggestions and takes all feedback into consideration to make positive changes to meet the resident's needs and desires.
---
Recreation
While we have seen the return of COVID, it has unfortunately impacted some of the programs we offer at Wild Rose; however, we continue to do outdoor yoga, exercises, and painting, along with 1:1 support for our residents. We are working diligently on the July calendar and hope to bring in a lot of live entertainment, taking advantage of the great weather and our backyard patio to enjoy some summer socials. 
Wild Rose welcomes you gnome! Residents enjoyed painting gnomes with bright colours and patterns.
---
Canada Day
Canada Day was full of festivities. Cookies, decorations, and spending time in community were some of the highlights.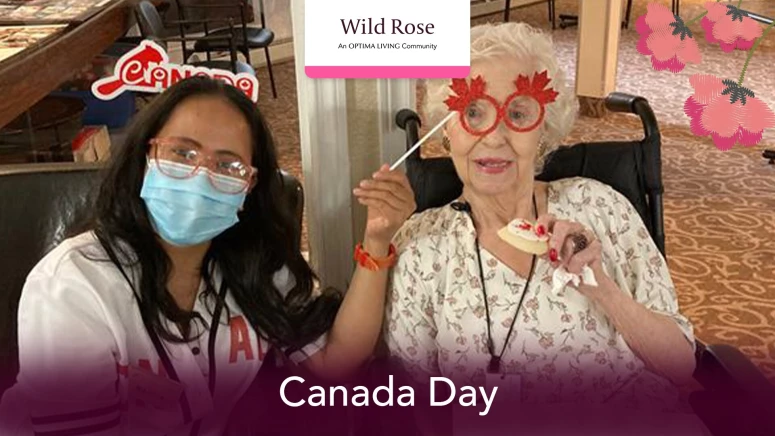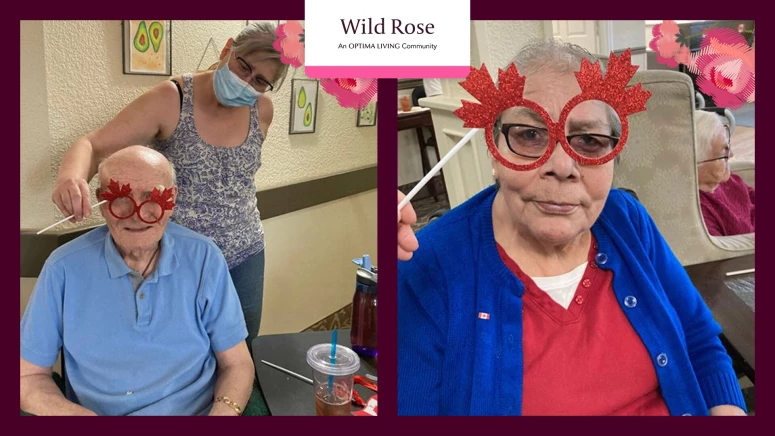 ---
Maintenance and Housekeeping
Our summer groundskeeping has begun and you may notice that some of our trees have changed! We removed two dead trees from the front grounds and some branches that were diseased from the large tree that is the showcase of our backyard space. The grass and flowers look so beautiful now, and our residents certainly have been taking advantage of the beautiful weather when they can and enjoying their outside environment. If you or your loved one has a maintenance or housekeeping concern, please reach out to Wendy at the front reception desk, and she will be happy to pass this along to the appropriate team member. 
A friendly reminder that bed linens and towels are included in weekly housekeeping, but personal laundry is not. If you are unsure about the cost of having laundry services provided, please reach out to Wendy at the front reception and she will gladly assist you with this service.
Meet one of our most senior team members who turned fifty years old in June. Happy birthday! We love celebrating our wonderful Wild Rose team.
Optima Living TV
Keep an eye out for the launch of Optima Living TV and follow us on Facebook, Instagram, and YouTube for up-to-date information! Full of lessons, conversation, and education, each episode something to inform and entertain.
---