Wild Rose Newsletter October 2022
October 20th, 2022
---
Meet the Wild Rose Family
With this new monthly feature, we will introduce you to one of the amazing team members of Wild Rose. These are the people who make this community such a great place to live and work!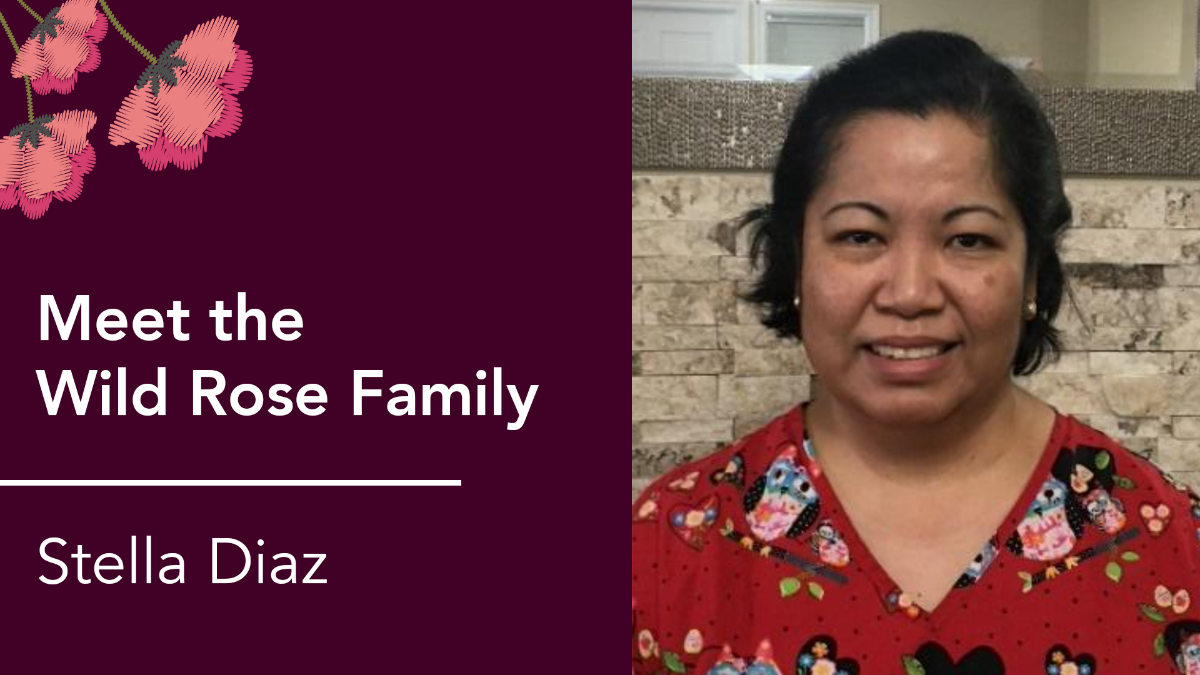 Meet Stella Diaz, a long-time team member of Wild Rose. She has been with us for 22 years! Back in 2000 when Stella first started—when Wild Rose was known as "Kingstreet Cottage"—she worked the 12-hour night shift. Stella has seen many changes at Wild Rose over the years, but just like the wild rose of Alberta, she is the most familiar "rose" at our community. 
Stella was born and raised in Manila, Philippines. After finishing school, she chose a career path as a Registered Nurse. In 1997, she made the decision to move to Canada and was recommended by a friend to work as a nanny, which she did while studying to become a Health Care Aide.  
Stella has two children: a daughter, Robin (13) and a son, Rjay (7). Stella likes to spend her free time cooking and baking for her family. When not in the kitchen, you will find Stella tending to her indoor plants and working in her garden in the summertime. Stella often brings flowers from her garden to place in the lobby at Wild Rose.  
We had the pleasure of interviewing Stella to find out more about who she is and why she loves Wild Rose. 
What makes you smile?
"When I can accomplish what I wanted to for the day! My family inspires me every day, they make me smile and they're what is the most important to me. "
What is the best compliment you have received? 
"When someone complimented me on my smile."
What do you like most about working here?
"The seniors! I love caring for them, talking to them and hearing their stories!"
What is something we don't know about you?
"I love to cut hair and I am pretty good at it. When I have time at work, I make sure to keep the men looking clean and sharp!"
We couldn't be more proud to have someone like Stella working here at Wild Rose. 
---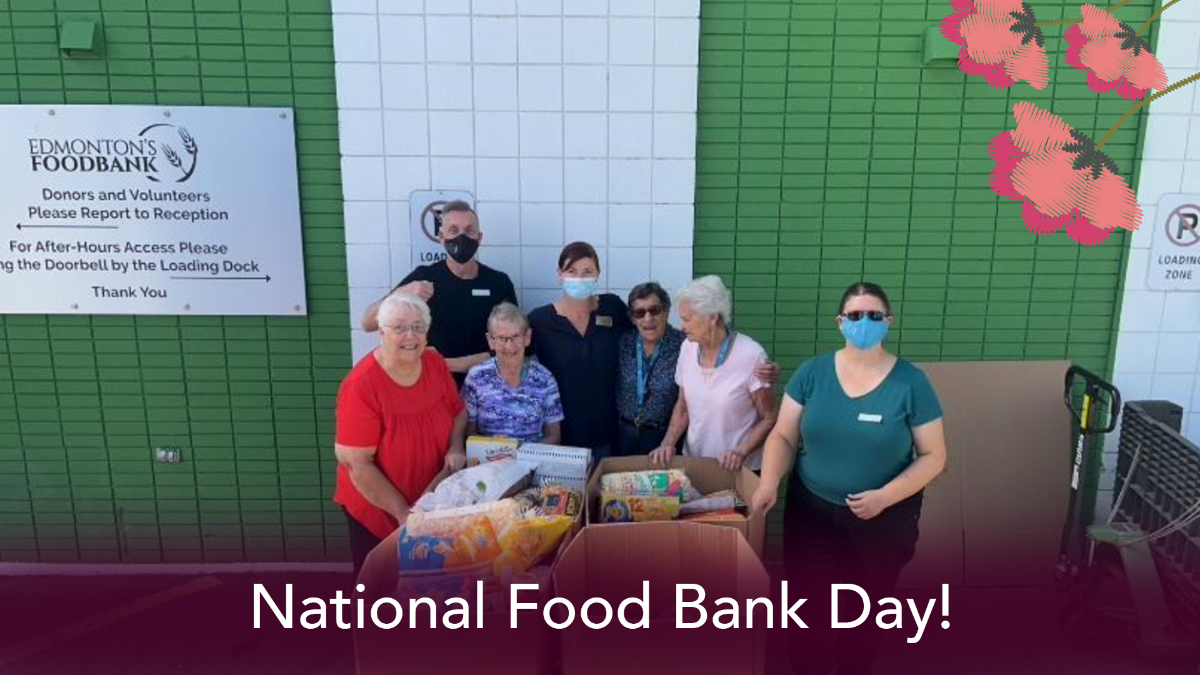 This September, Wild Rose gave back to our community on National Food Bank Day! On September 2nd, residents and staff held a fundraiser, along with radio station UP 99.3! We helped raised 748 pounds of food for the Edmonton Food Bank! Great fun was had by all as we danced, enjoyed ice cream, and partook in a hotdog BBQ. Thank you to all the families, friends, residents, and team members who contributed to our event, making it a resounding success. We look forward to raising even more next year.

As a team, Optima Living residences across Western Canada raised 5952 pounds of food for local food banks and charities. Read more about our food bank initiative here.
---
September was also a busy month at Wild Rose with lots of birthdays! We had four residents and one staff member all celebrating. In fact, three of them were all born on September 25th! We held a birthday party with live entertainment and cake on Tuesday, September 20th.
---
National Day for Truth and Reconciliation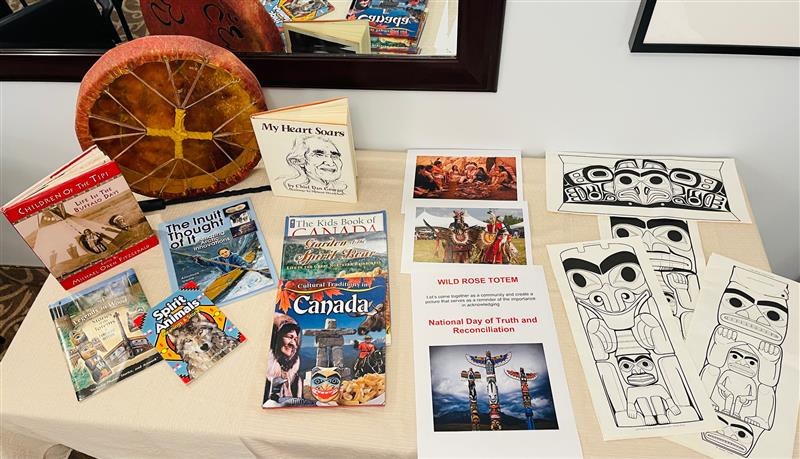 On National Day for Truth and Reconciliation, our community came together in a spirit of reconciliation and hope—because Every Child Matters.

We coloured totems, read books by indigenous authors, and learned about aboriginal history. 
---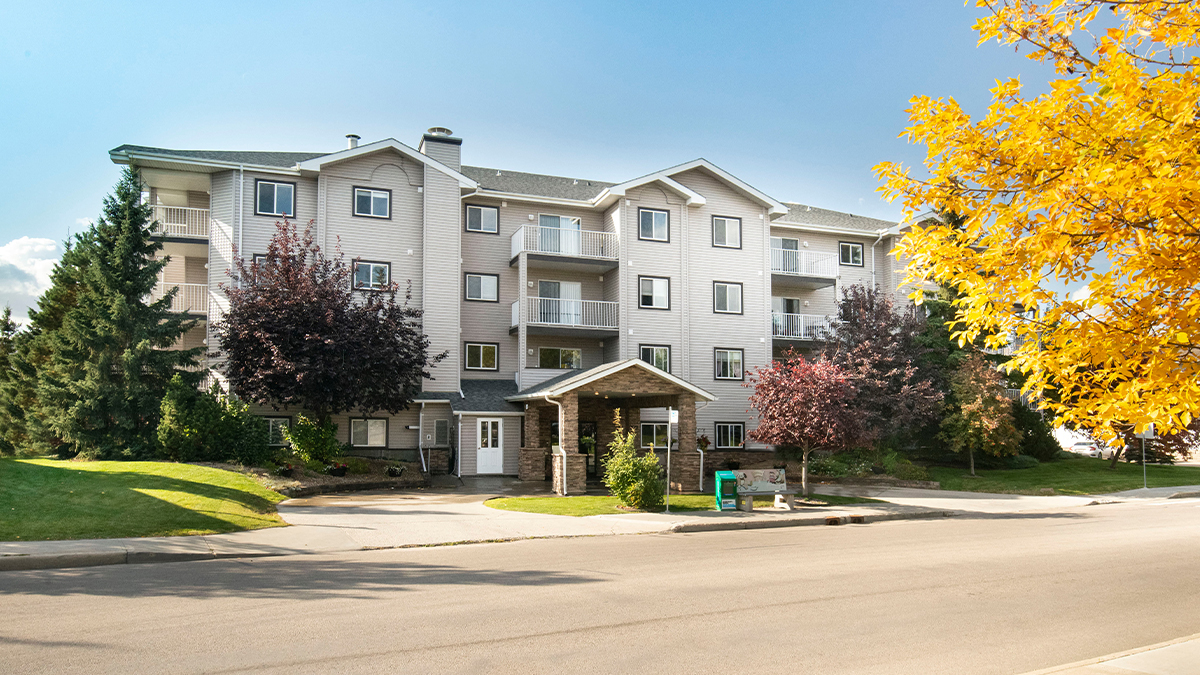 The Wild Rose Open House was a success! We look forward to you dropping by next time. Click on the picture above to watch our recap video. Below, you can see the selection of food we served to residents and guests. What a delicious spread!
---
---
Optima Living TV
Optima Living supports seniors to embrace an active and healthy lifestyle. Optima Living TV features regular monthly episodes of easily digestible content full of useful and interesting information for seniors and the people who love them. Watch the latest episode below and subscribe to our channel to never miss a video.
---