Wild Rose Newsletter October 2023
Posted on October 30th, 2023
Do you exercise your brain?
Amazingly enough, there are activities and games that exercise your brain and help to keep it fit. These games can improve memory and cognition, sharpening critical thinking skills that many of us do not use as much in retirement as we did when we were working full-time.
In today's article: a few of those games that you may want to play.
---
Discover a holistic approach to food, community, and health. Enjoy a baking demonstration on how to make a favourite treat! Learn about gut health and nutrition. All this and more in this new episode of Optima Living TV.
---
Optima Living outdid itself this year by collecting an impressive 22,000 pounds of food for food banks, or the equivalent of about 25,000 meals for people in Alberta and British Columbia.
This collective effort fostered a sense of unity and compassion among the Optima Living family, and stands as a testament to our dedication to making a positive difference beyond resident spaces.
---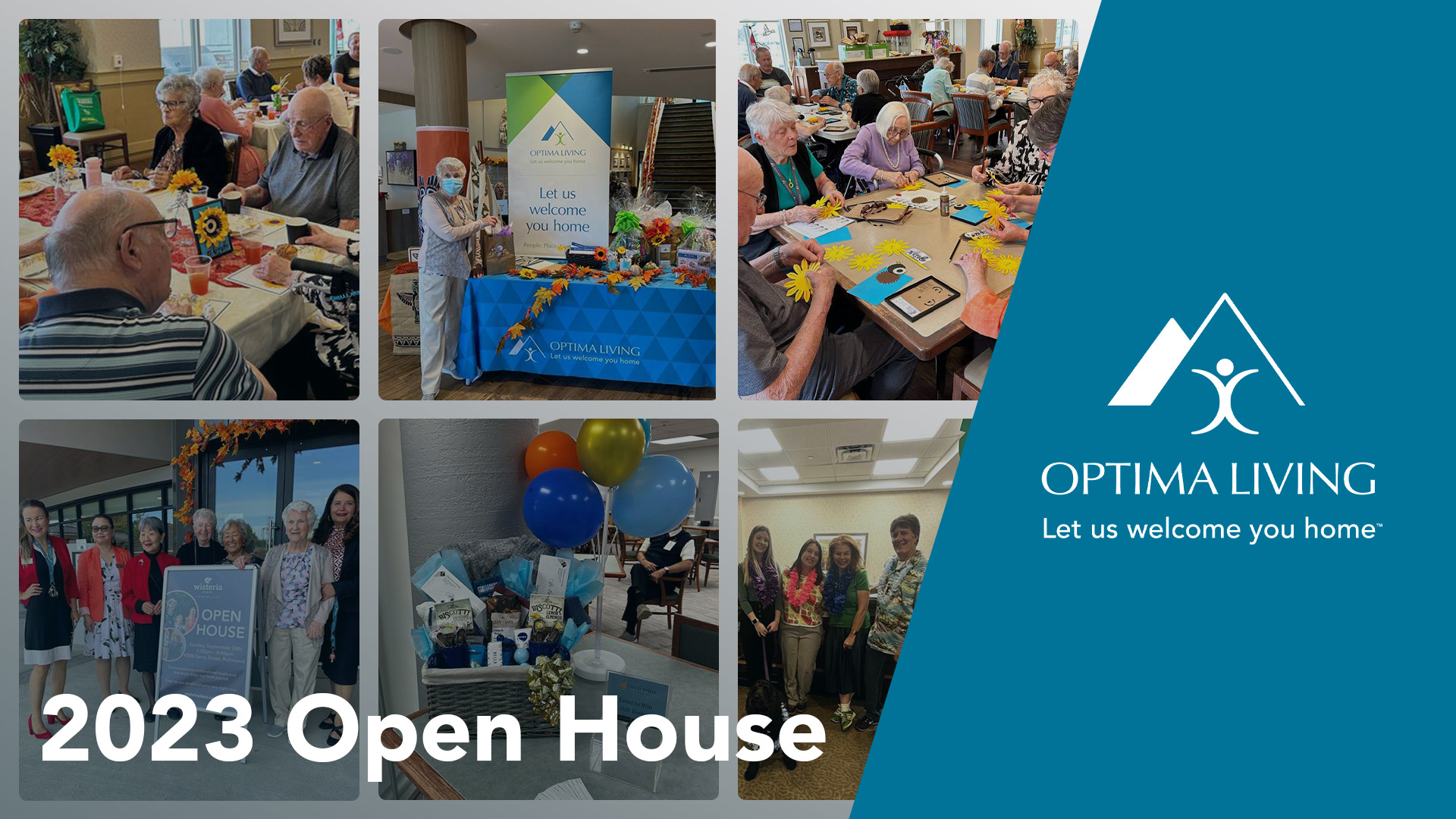 On September 24th, Optima Living communities hosted open house events, welcoming prospective residents and their families to experience the vibrant lifestyle and personalized care offered at each community.
With engaging activities to personalized tours, the events showcased thriving communities where seniors can enjoy a fulfilling and joyful quality of life. The positive feedback underscored Optima Living's commitment to creating welcoming and supportive environments for their residents. Keep your eyes on our social media feeds to find out when the next event will be, or book your personal tour today.
---
Food Bank Donations
Wild Rose had an incredible time celebrating National Food Bank Day on Friday, September 1st with a Country Fair featuring BBQ, games, live music, and a talented caricature artist. Residents, families, and team members enjoyed delicious food, participated in games, and most importantly, joined together to donate food to support the local food bank!
WESAC Amazing Race
The Westend Seniors Activity Centre (WESAC) Amazing Race was fun! WESAC members enjoyed a day filled with conversation, horseshoe game and signature cookies at Wild Rose. Congratulations to all the winners!
---

---
Visit our website to explore more about our community, or visit us in person by booking a tour today.